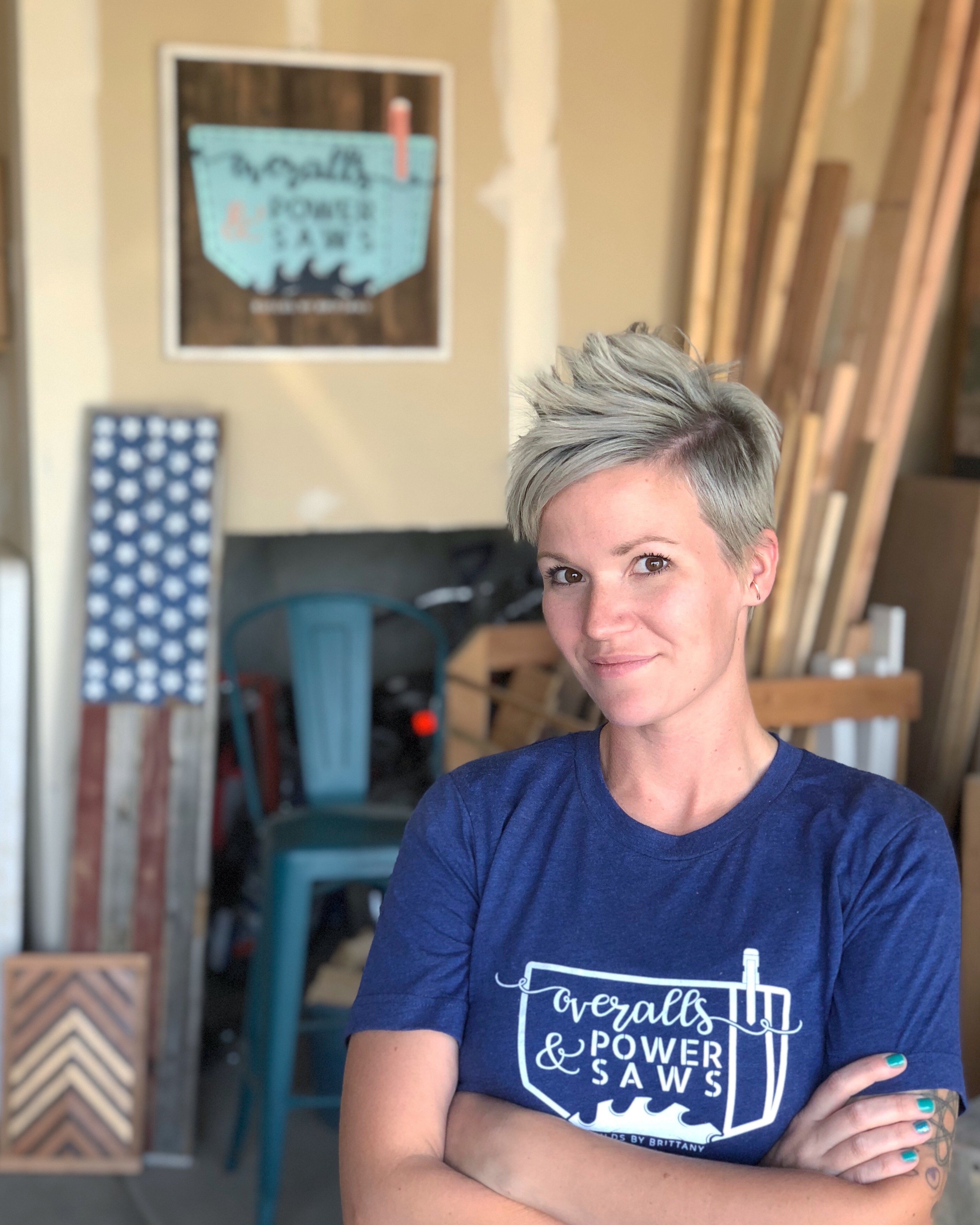 Hello all! I'm Brittany: self-proclaimed overall enthusiast, craftswoman, carpenter, seamstress, crocheter, blogger, and lover of ALL things DIY! Here on my website I post free plans on how to build woodworking projects, free crochet/sewing patterns, and how-to crafting posts! Let your friends, family, & any lover of DIY know!
My Family
Most of you already know I am married to the love of my life/greatest human on the planet. But did you know we got married after only dating for SIX weeks?!? Yep, you heard me right! He got a job in Cleveland, and I basically said "You ain't going without me!" We moved six more times in our first five years of marriage and I absolutely loved every one of our adventures. Especially the four biggest little adventures I call my nuggets! We had four kids in the span of five years (no twins) so I'm definitely a busy little mama! We are back in Utah now, and it feels good to say we are not moving again!!
Where I Come From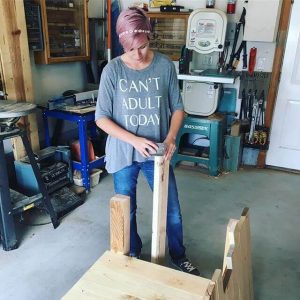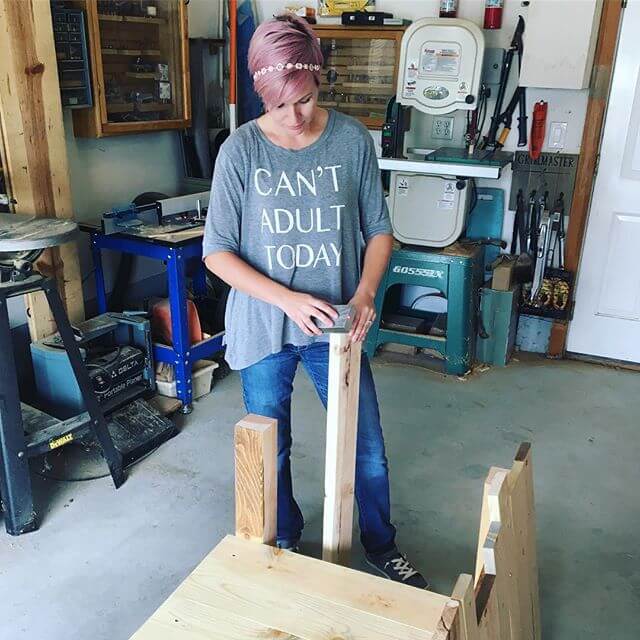 I grew up in Dallas, Texas and moved to Layton, Utah when I was fifteen. I graduated from Davis High and did a few years at Weber State before hitching myself to his Cleveland-bound wagon. In Cleveland I graduated from the Cleveland Institute of Dental-Medical Assistants and worked as a dental assistant until having my first born. I have been fortunate to be a SAHM (stay at home mom) ever since!
Why I Build
Growing up my dad always did woodworking as a hobby and my mom always crafted. I have fond memories of Home Depot and Michaels. To this day, the smell of lumber and fake foliage gives me flashbacks. I guess I was fortunate in that I got both my dad's skill for woodworking and my mom's for crafting. I absolutely love to crochet, sew, and create home decor, but my real passion is in woodworking.
It started in 2015 when we moved into our new home. It had a much larger dining room than our previous house and I wanted a dining room table to fit it! The only thing was, we couldn't afford one. So, having never actually used a power tool… I thought, why not BUILD one?!? Why not dive head first in woodworking with the biggest build possible – a 9 foot dining room table and bench! So I grabbed my dad – whom I often refer to as my woodworking guru – and only 3 weeks after having my 3rd baby, we built a 9 foot dining room table! After that project, I realized just how incredible it is to build something out of nothing – literally a stack of 2×4's – and thus sparked my love for woodworking! I pretty much haven't stopped building things for our house since 🙂
5 fun facts about me:
My name is Brittany – you can call me Britt! And I have various nicknames, including Beaneth, and Tree Frog.
Seeing that we live in Utah, you probably could've guessed this one.. I'm a Mormon! Ask me about it. LDS.org
In 2016 I traded in 18 inches of my purple ombré for a little pink pixie and I may never go back
I am a Dr. Pepper addict. Whether it's in Fiiz form, Swig form, Maverik form, or in a unicorn can, I don't care! I love it all. And require it multiple times a day to function.
Last august I had baby four and decided she would definitely be my last, which is why I spent the past year kicking butt and lost 47 lbs! Proud to say I'm back to my wedding weight ?? (any chance to brag about that right?? It was a LOT of work ?)
Contact Me:
The best ways to contact me are to leave a comment on a post, DM me on Instagram, or shoot me an email at overallsandpowersaws@gmail.com. I try my best to get to every one but if I'm not responding to one, try another. I have all of the social medias, but I am most predominantly on Instagram so definitely try me there!
I don't often do custom orders, but occasionally I will take a few so if there's something you'd like me to work on, send me a quick message and I'll see what I can do!