Don't forget to stay updated on future projects by following Overalls and Power Saws on Instagram and Pinterest!
It's almost Christmas y'all!
The most wonderful time of the year!
And for those of us seriously lacking in the fireplace department, I have a solution!
This DIY Christmas stocking hanger is a super quick nap time craft and it's completely customizable!
Dimensions: 16 3/4″ H x 33″ W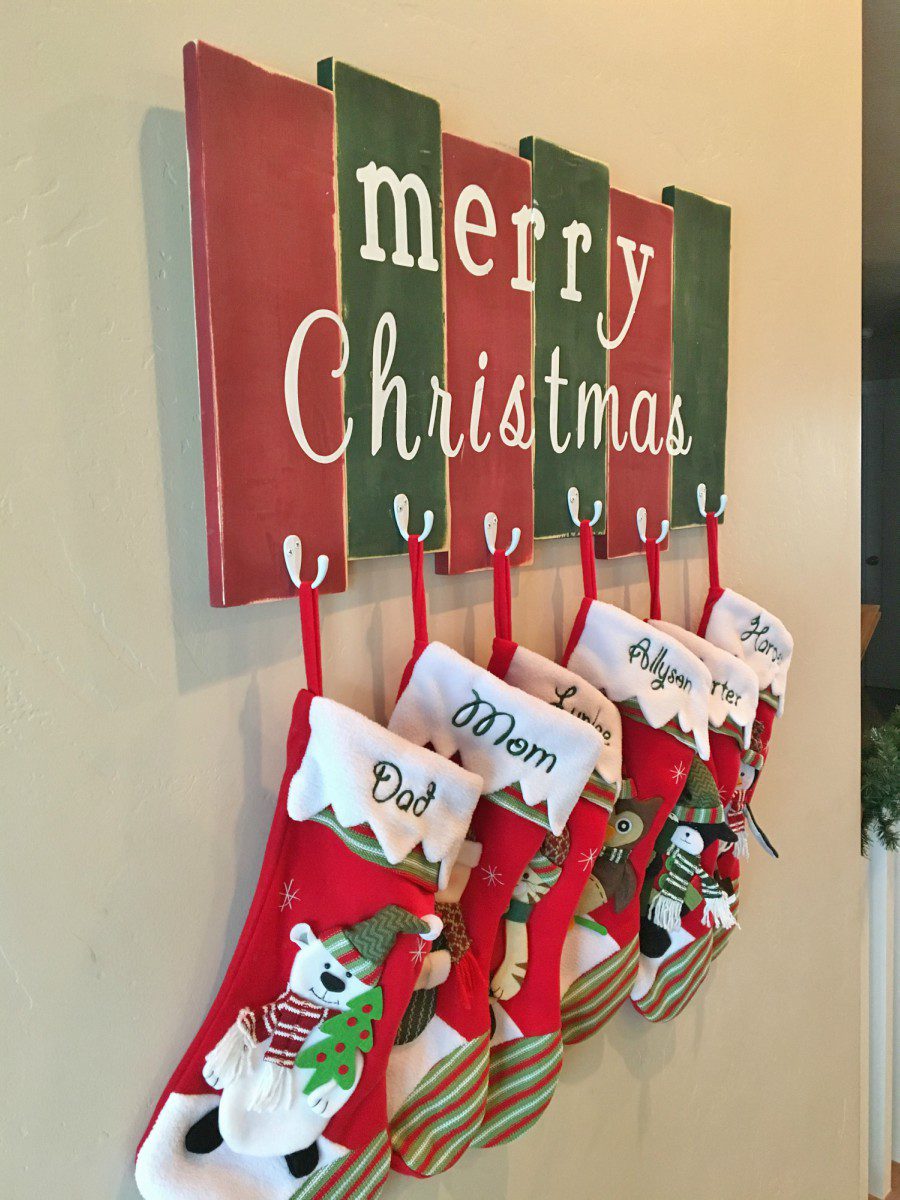 When I originally made this a few years prior, we only had 3 kids and only needed 5 hooks. Then when baby 4 came along, nice thing about this design was that all I had to do was sand it down, add another plank and repaint it.
DIY Christmas Stocking Hanger
Materials
This section is going to completely depend on how many planks you're doing. I will go ahead and do the measurements based on my project, so if yours will be different, you will need to adjust accordingly.
1x6x10 – 1
palm sander
green and red paint
white paint and "Merry Christmas" stencil
six single hooks
Cut List
Step 1
Cut each of your boards to length and add pocket holes to 5 of the 6 boards (or however many you're doing). I only added two per board, which will hold up just fine, but feel free to add as many pocket holes as your little pocket hole-ing heart desires!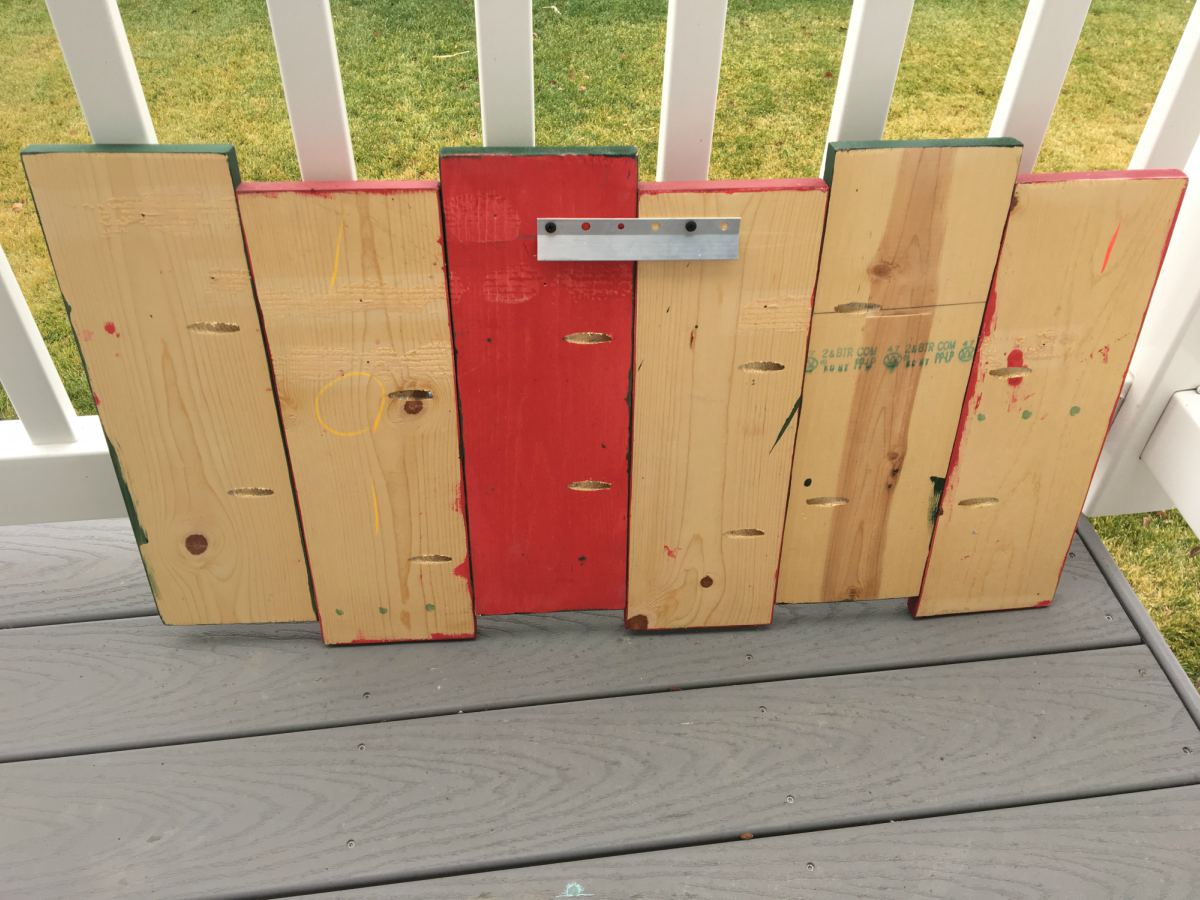 Step 2
Don't attach the boards yet! I didn't have any progress pics so I'm just trying to show you how to build it using my already assembled piece. Before you attach the planks, you're going to want to paint them green and red (or whatever colors you choose). Then once the paint is dry, take your palm sander and run it around the edges of the boards for the "aged" look.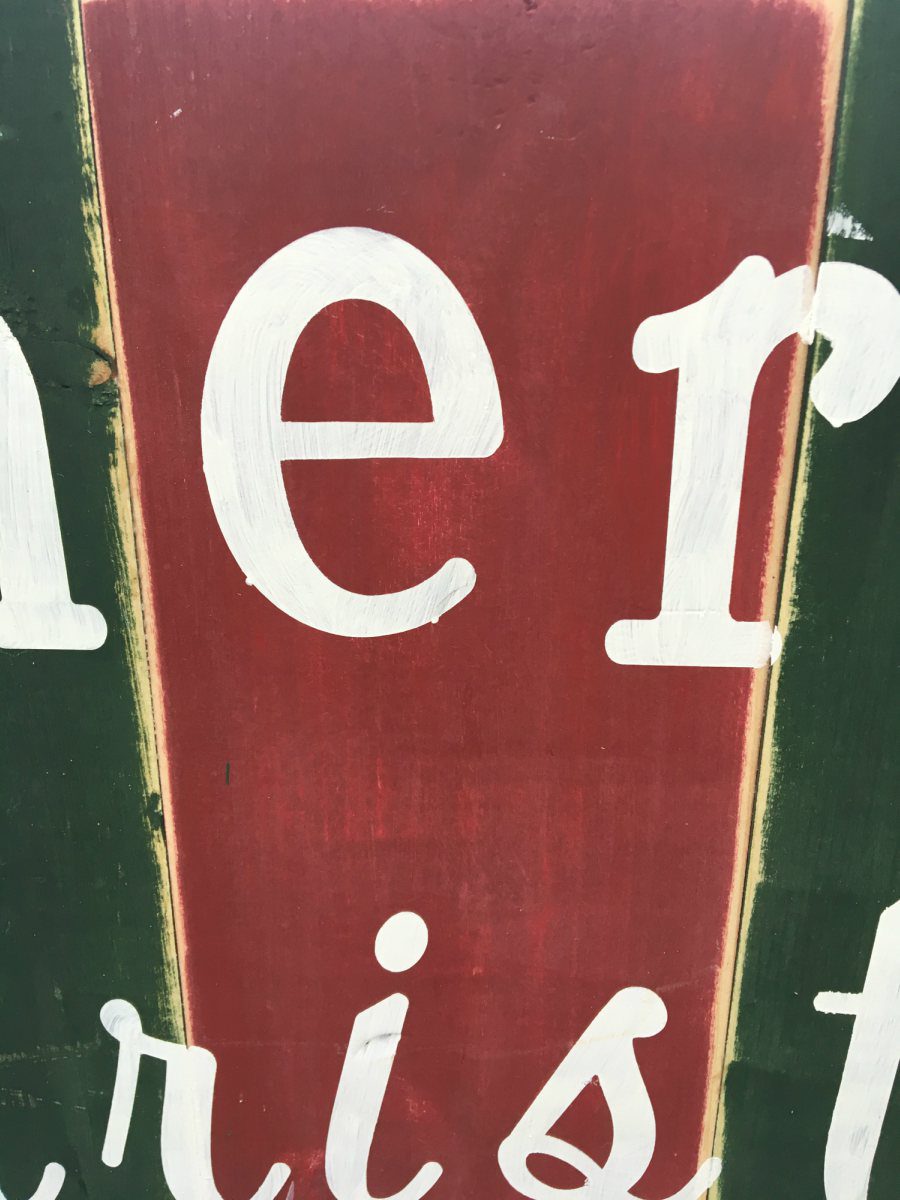 Step 3
Attach the boards using pocket hole screws. I staggered each of mine by one inch. I didn't use wood glue because I wanted a little bit of a gap between my boards but if you want yours nice a snug, then go ahead and throw on a little glue between each one.
Step 4
Flip the board back over to the front and attach the hooks.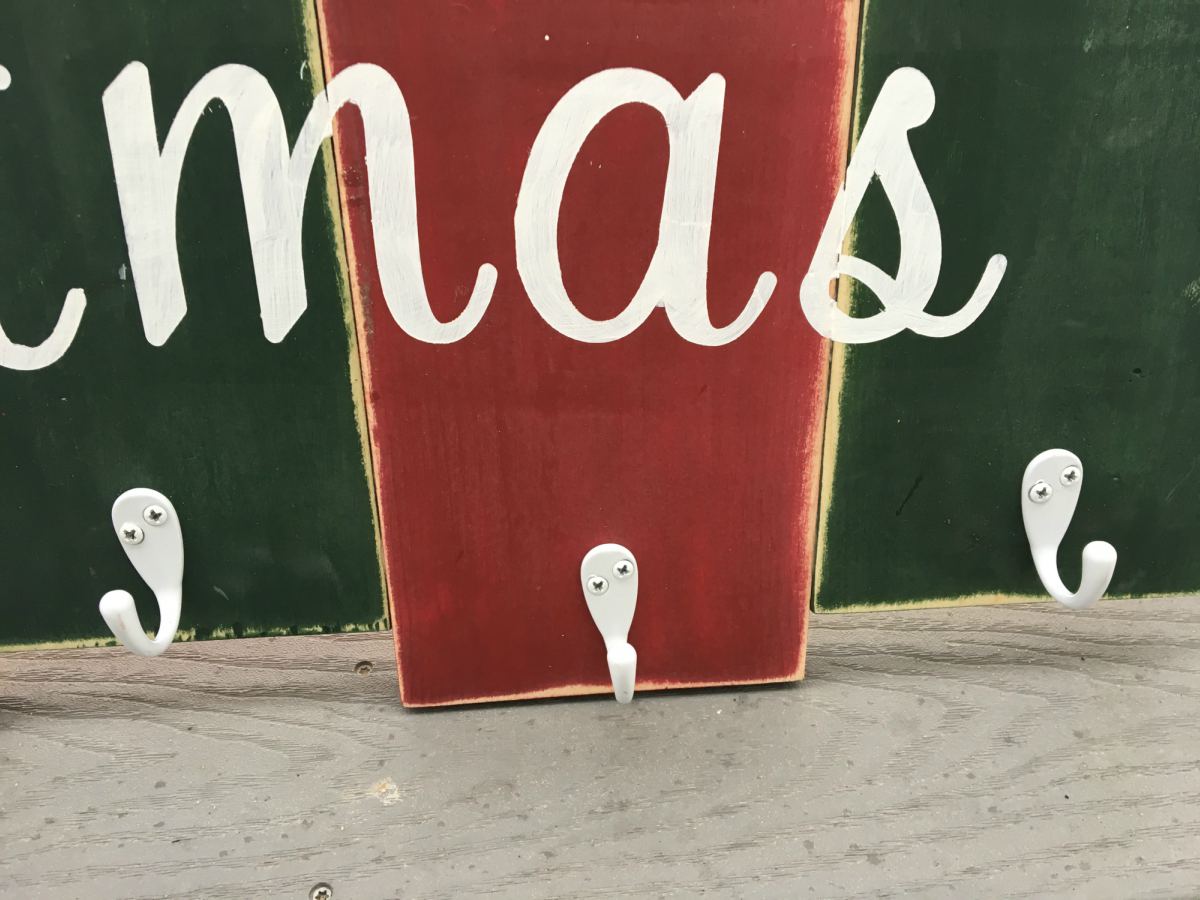 Step 5
Decide how you're going to hang it. My favorite hanging system for heavy decor like this is the Ook french cleat hanging system. You can find them at walmart or Amazon.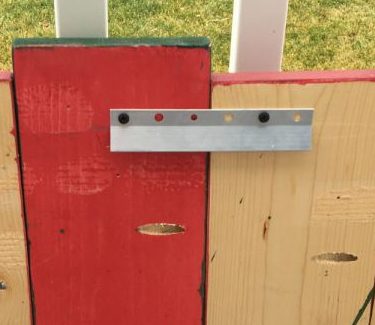 That's it! I can't wait to see all the fun different ways you guys customize your own stocking hangers!
And don't forget to share your photos, tell your friends, and PIN this project!
XO,
Brittany