4 Seasons, ONE wreath!
I love how timeless and adorable burlap wreaths are.
And after making an 18″ one, getting covered in tiny little
burlap shreds, and realizing how tedious it actually is,
I decided that I only ever want to make one…
But I needed it to work for all four seasons.
Thus I came up with this interchangeable wreath idea.
I made four more tiny wreath inserts and now I just swap them out
for Winter, Spring, Summer, and Fall.
I learned how to make burlap wreaths via
this super informative step by step YouTube video.
While the wreath making part is just a bit tedious,
the actual swapping out is super simple.
Watch the video and then head back here
to see how to swap out the inserts!
DIY Interchangeable Burlap Wreath
Materials:
18″ wire wreath frame
12″ wire wreath frame – 4
5 1/2″ wide burlap ribbon – 4 – I used this kind from Hobby Lobby – It took 2 regular and 2 chevron to fill out the 18″ wreath
5 1/2″ wide colored burlap ribbon – 8 – I used this kind from Hobby Lobby – It takes two of those (or 30 ft) to fill out the 12″ wreath
1″ burlap chevron ribbon for the bow
Foliage of your choosing for each season
pipe cleaners – cut into 3 inch pieces
Step 1
Make sure you have watched the YouTube video and
completed all 5 wreaths (or at least two of them) before beginning.
Also I totally could not find my Spring and Summer inserts,
despite tearing apart my storage room.
And while having all four inserts would make a better
picture than just my Winter and Fall ones, you'll get the idea.
Grab your big wreath, flip it over and
add two 3″ pieces of pipe cleaner to either side.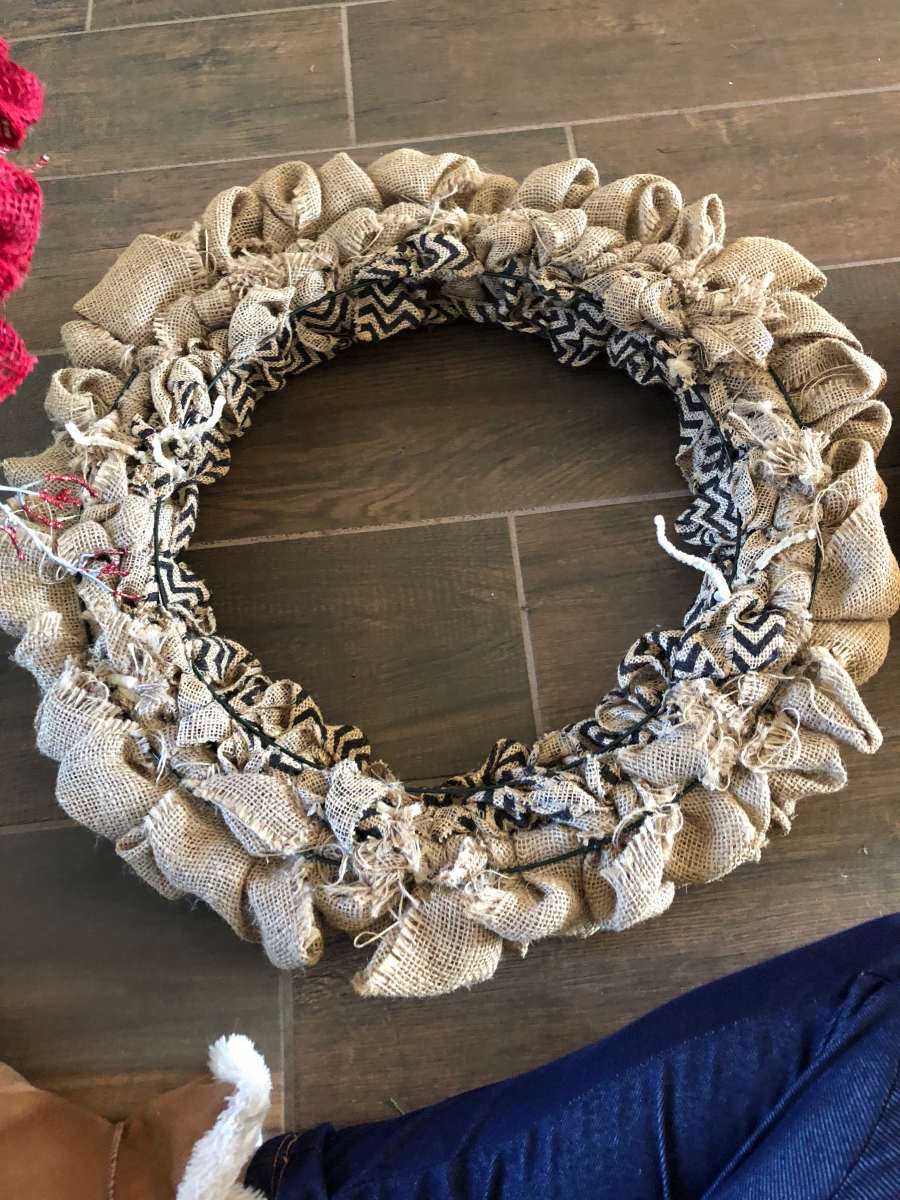 Step 2
Smush the insert into the center of the big wreath
and flip it back over to make sure the flowers are lined
up with the bow. If you didn't add a bow then you
don't have to make sure it's lined up.
Make sure the pipe cleaners are weaved between both of the wire wreaths.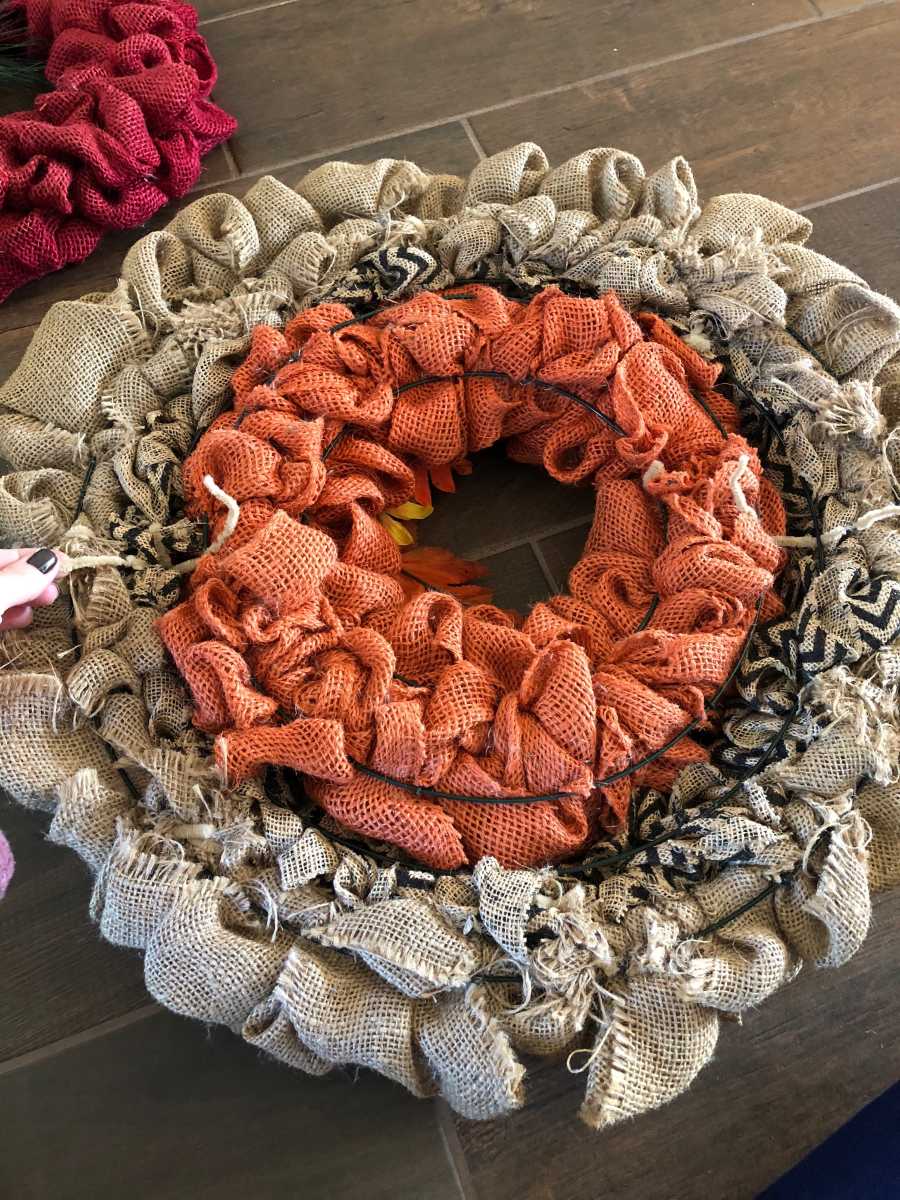 Step 3
Twist them together to secure the insert.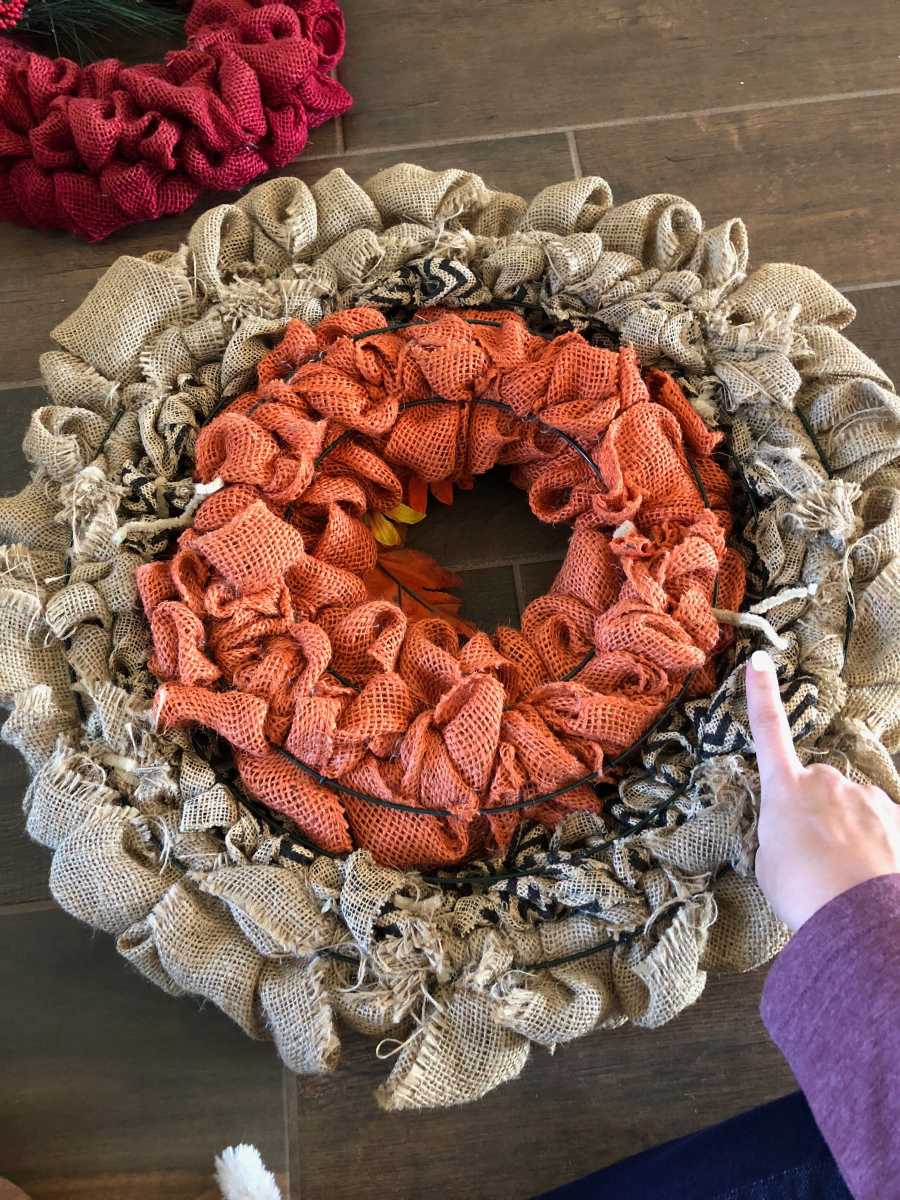 Step 4
Flip it over and hang it up!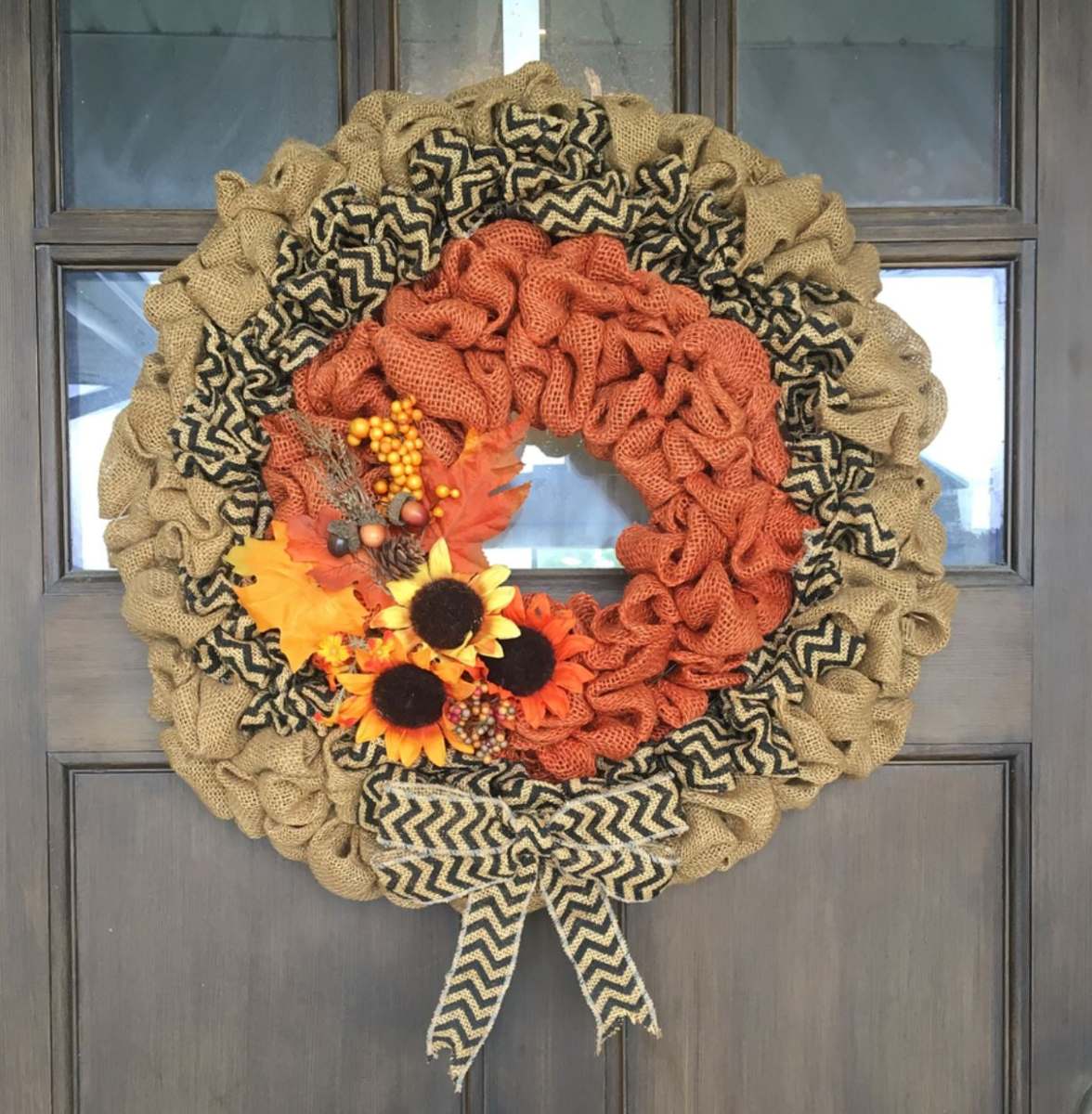 Step 5
To switch it out to a new season all you have to do
is untwist the two pipe cleaners, pull out the old insert,
pop the new one in, weave the pipe cleaners through the wreath
frame on the new insert and twist them together to secure it!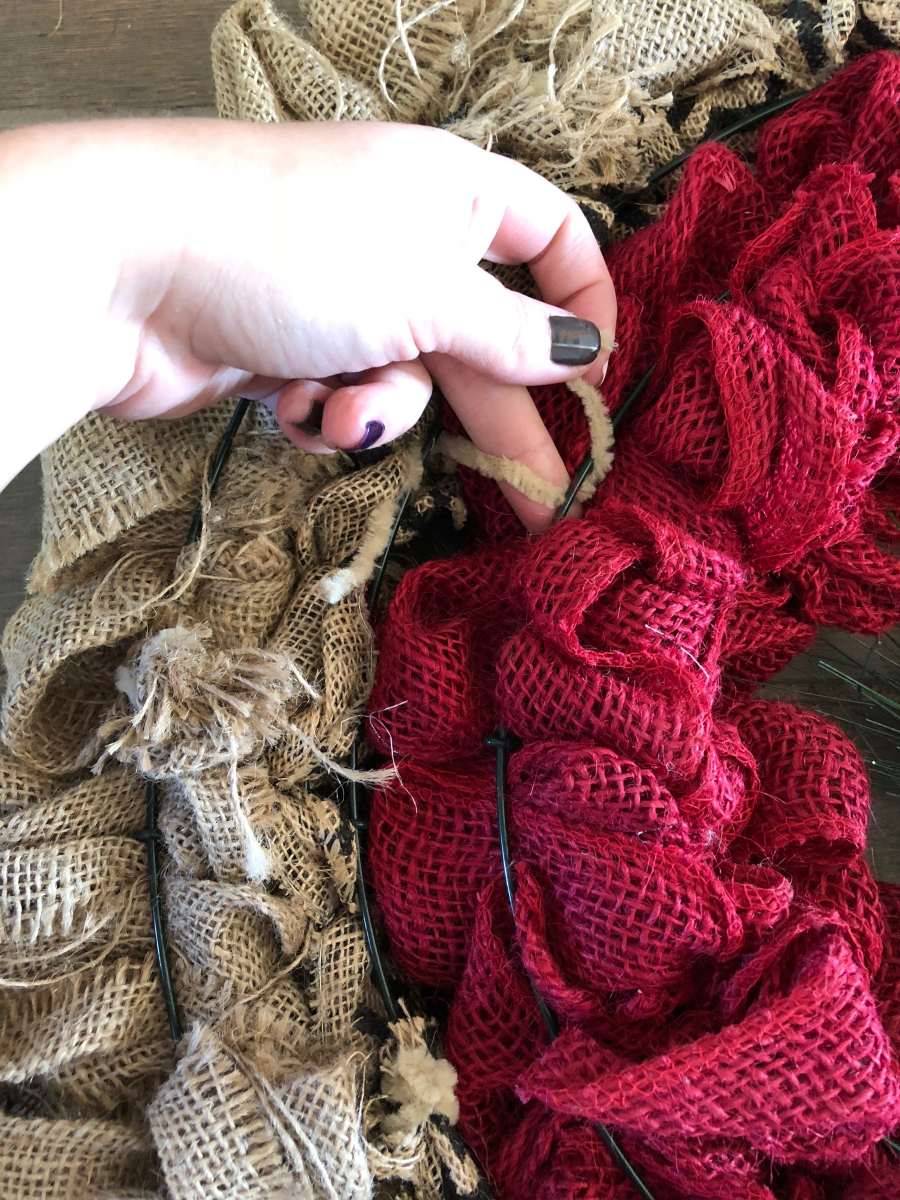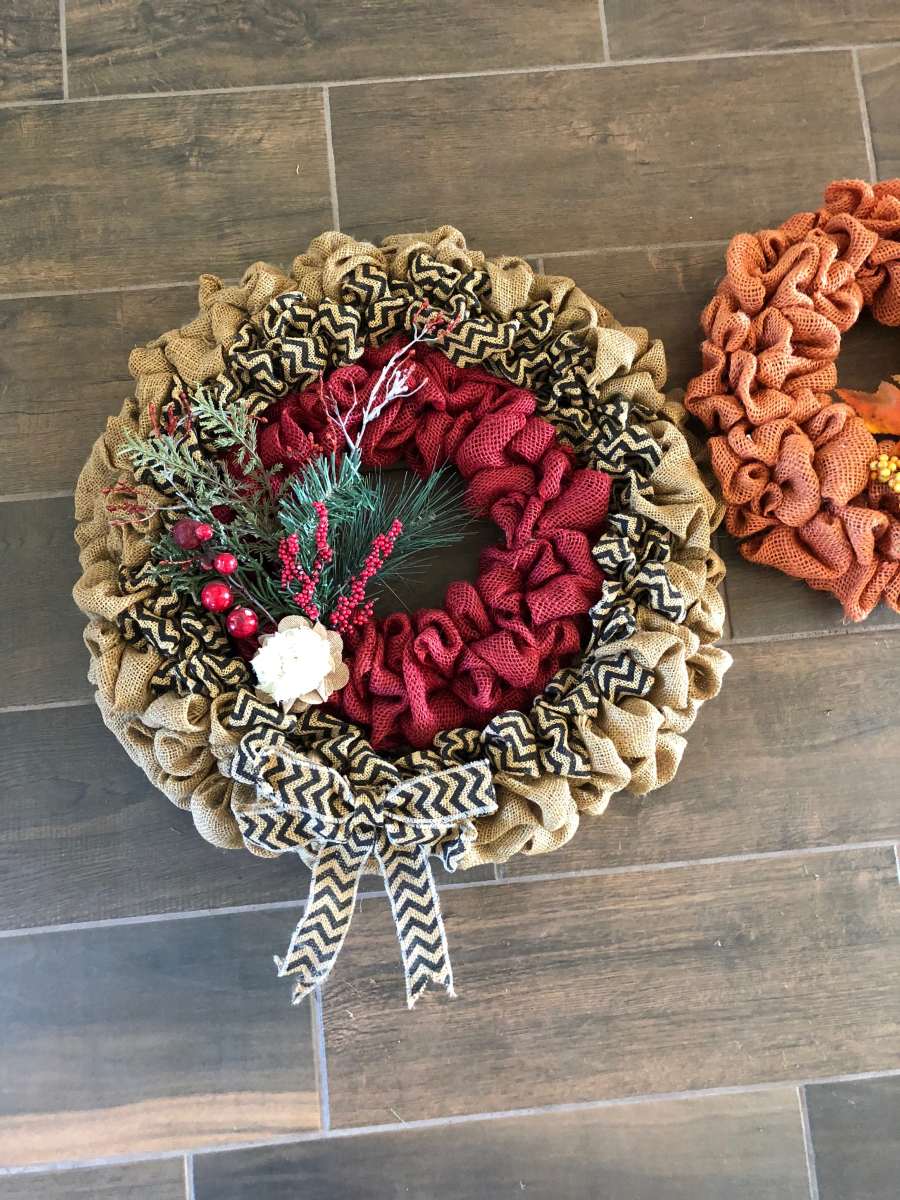 Happy Fall Y'all!
This was a pretty simple tutorial
but I hope it helped and I can't
wait to see your
interchangeable wreaths!
Thanks for following along and as always, post your pics, PIN this project, and tell your friends!
XO,
Britt