Don't forget to stay updated by following Overalls & Power Saws on Instagram and Pinterest!
I recently built this Double X Outdoor Bench from plans by Amy at Her Tool Belt and I got SO many questions on it!
It's actually a pretty simple build, even for the novice builder, and only took me an afternoon to complete it!
(not including finish, obviously, that takes WAY longer ;))
DIY Outdoor Bench
First thing's first, head over to Her Tool Belt and you can find the plans for the Double X Bench HERE!
Go grab the measurements and make your cuts, and then if you want,
head back here for my process, and just a few small changes I made to the build!
Step 1
Make all your cuts.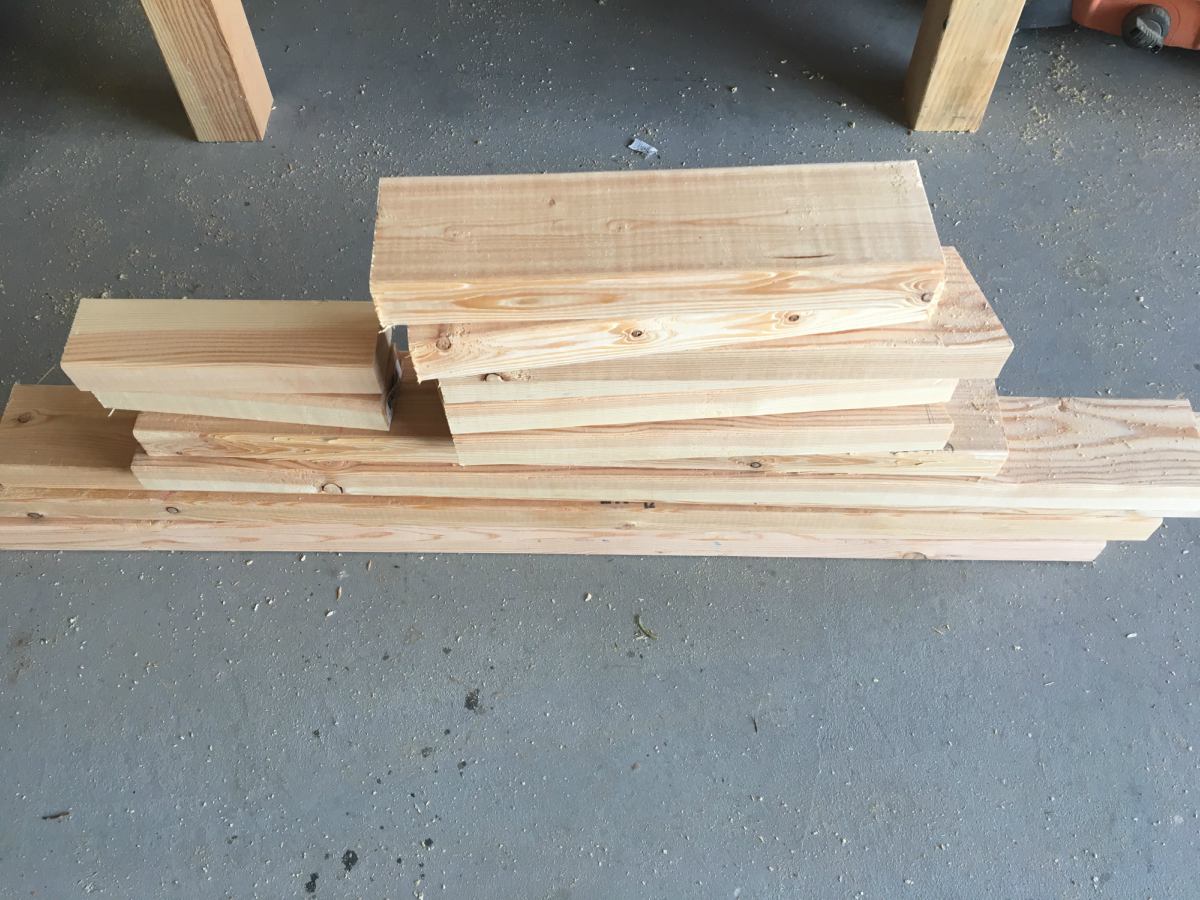 Step 2
Kreg ALL the pieces! This is where my process differs a little.
I used Kreg-Jig pocket holes of all of my joinery. I just found it a little easier.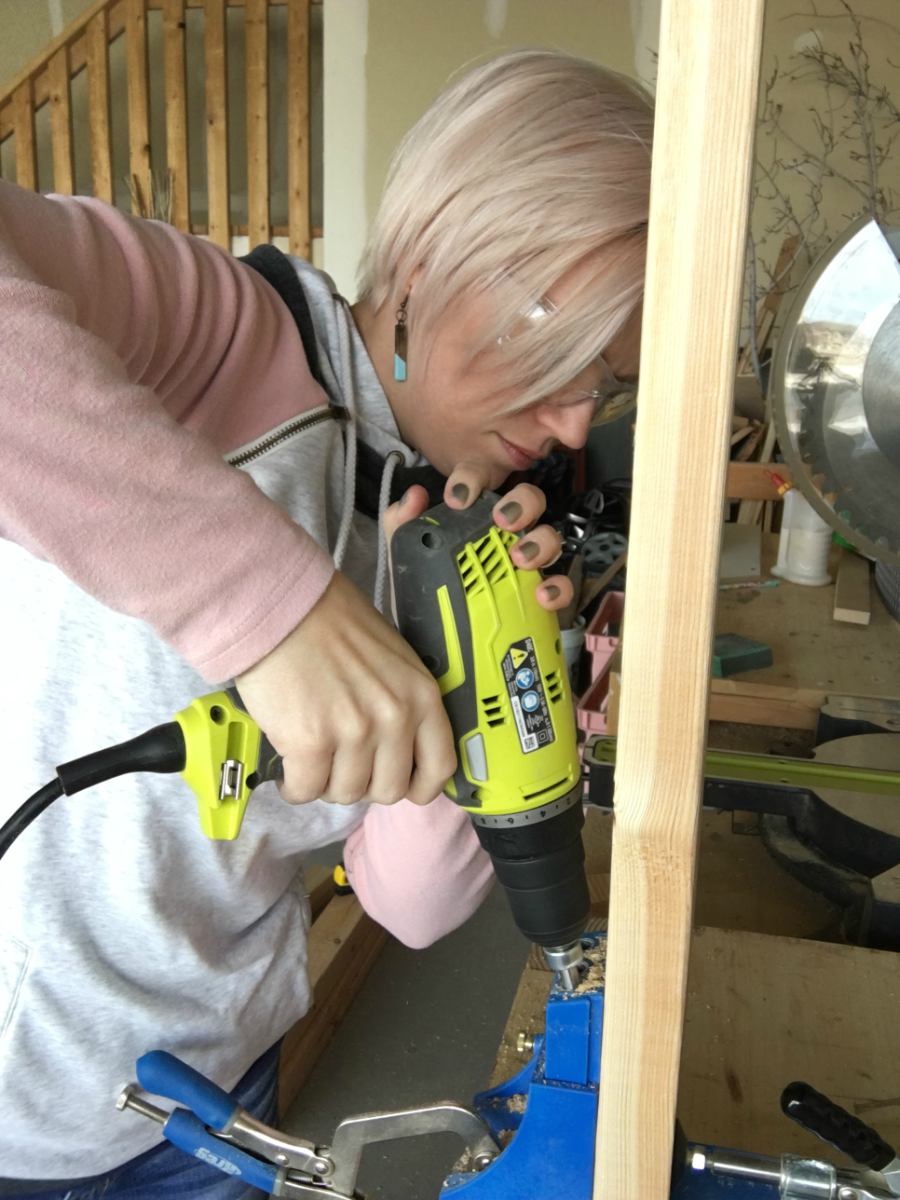 This is the Kreg K4 Master kit. You can click over to the Tools I Use page to purchase one now!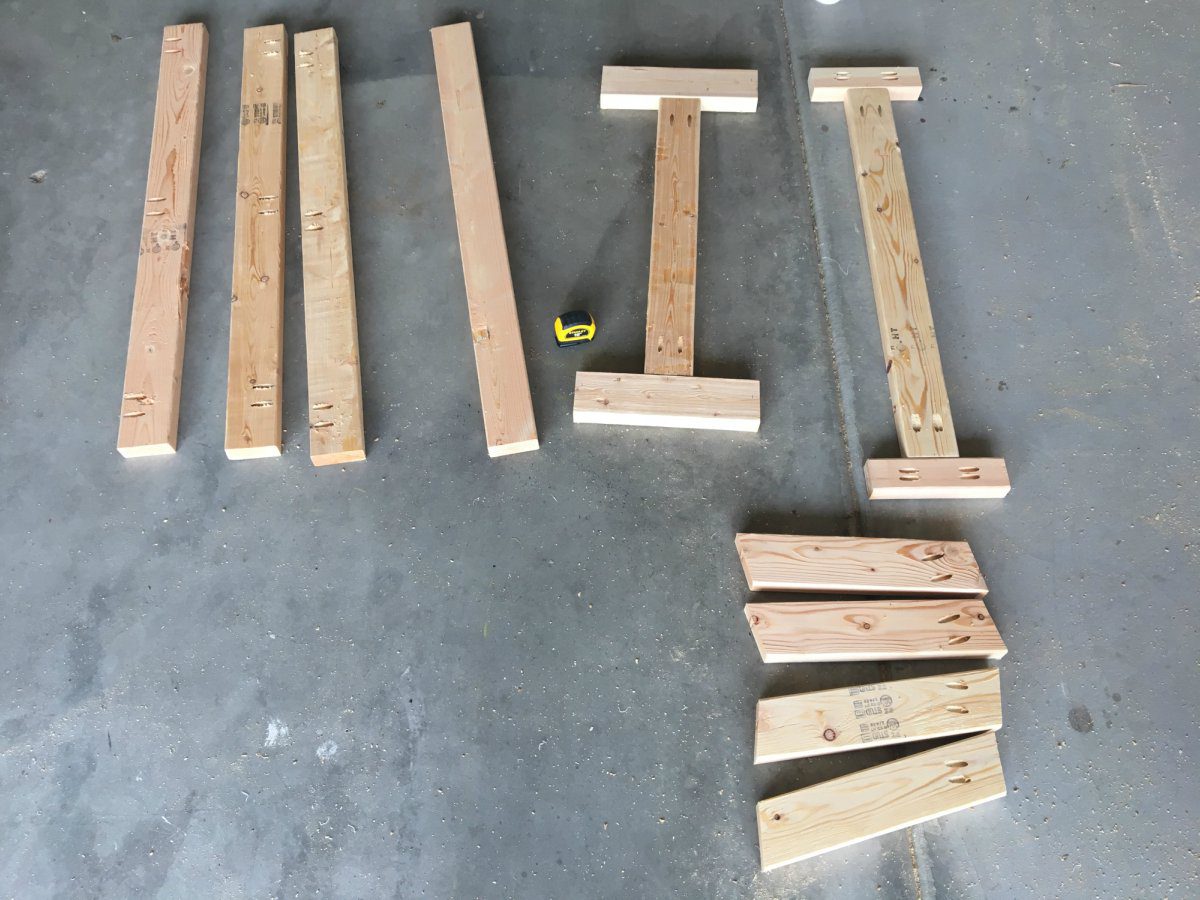 Kreg three of the top pieces, the bottom support brace, the top support brace, and the tops of the legs.
Step 4
Attach the legs to the top support brace.
To nab your own FastCap Glubot, click here and then click on the picture of the Glubot!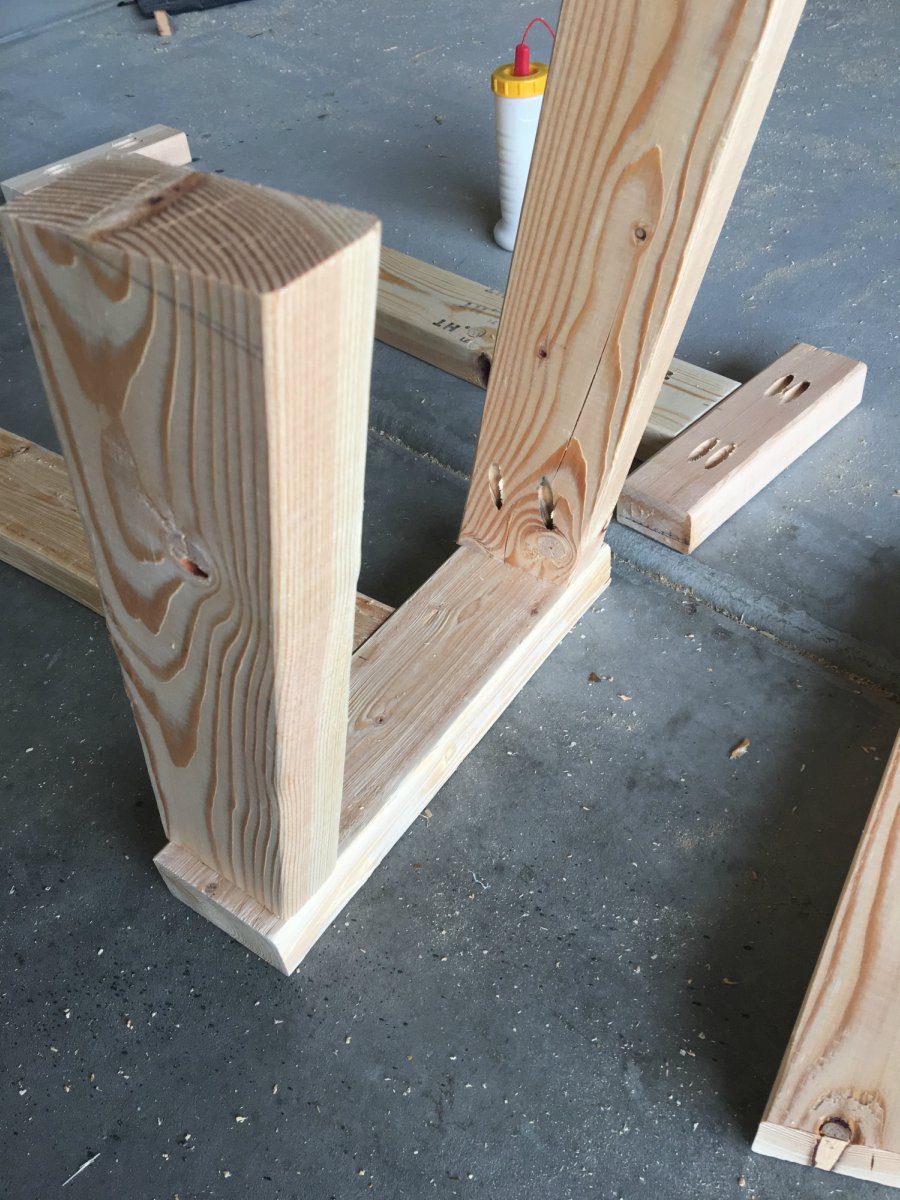 Step 5
Measure the center point of your top brace and attach your front two X pieces.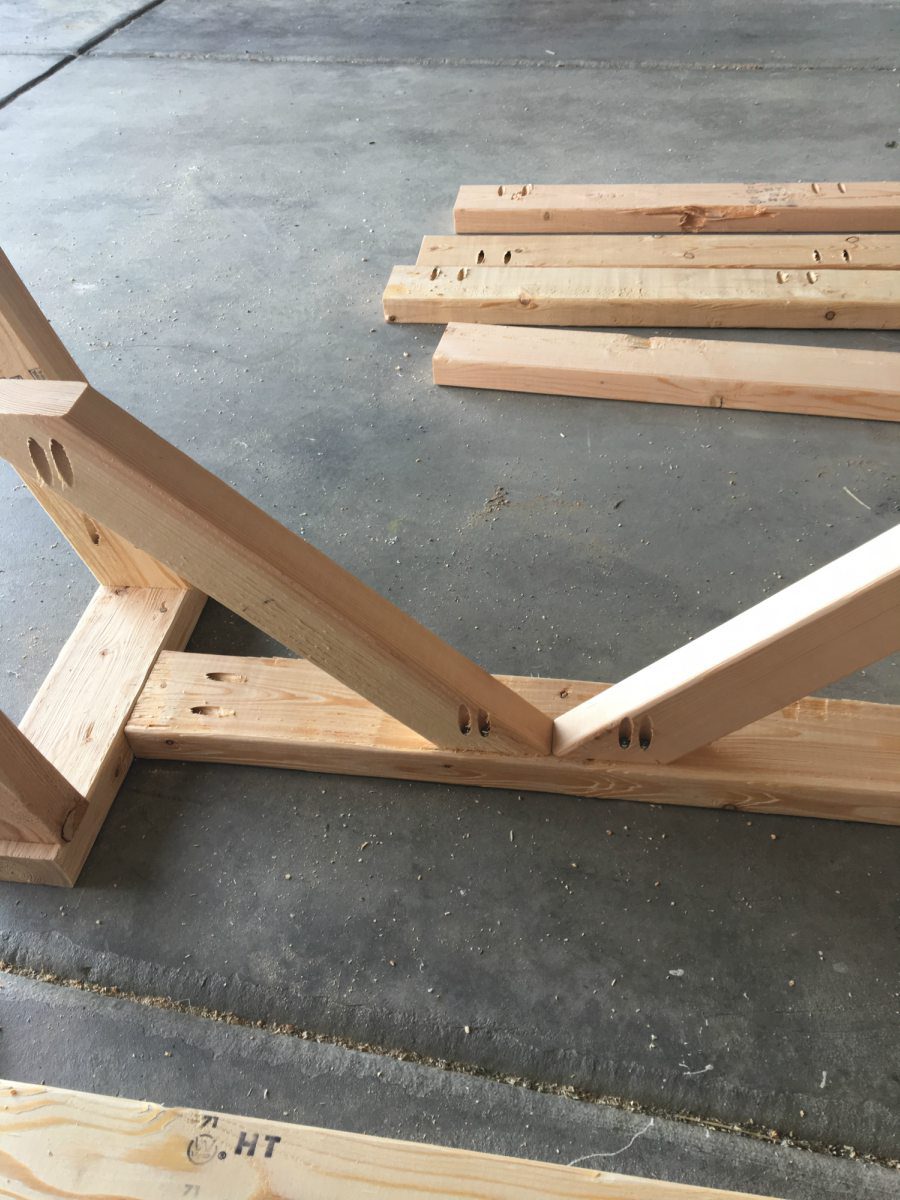 Step 6
Attach your bottom brace so that it is flush against your two X pieces.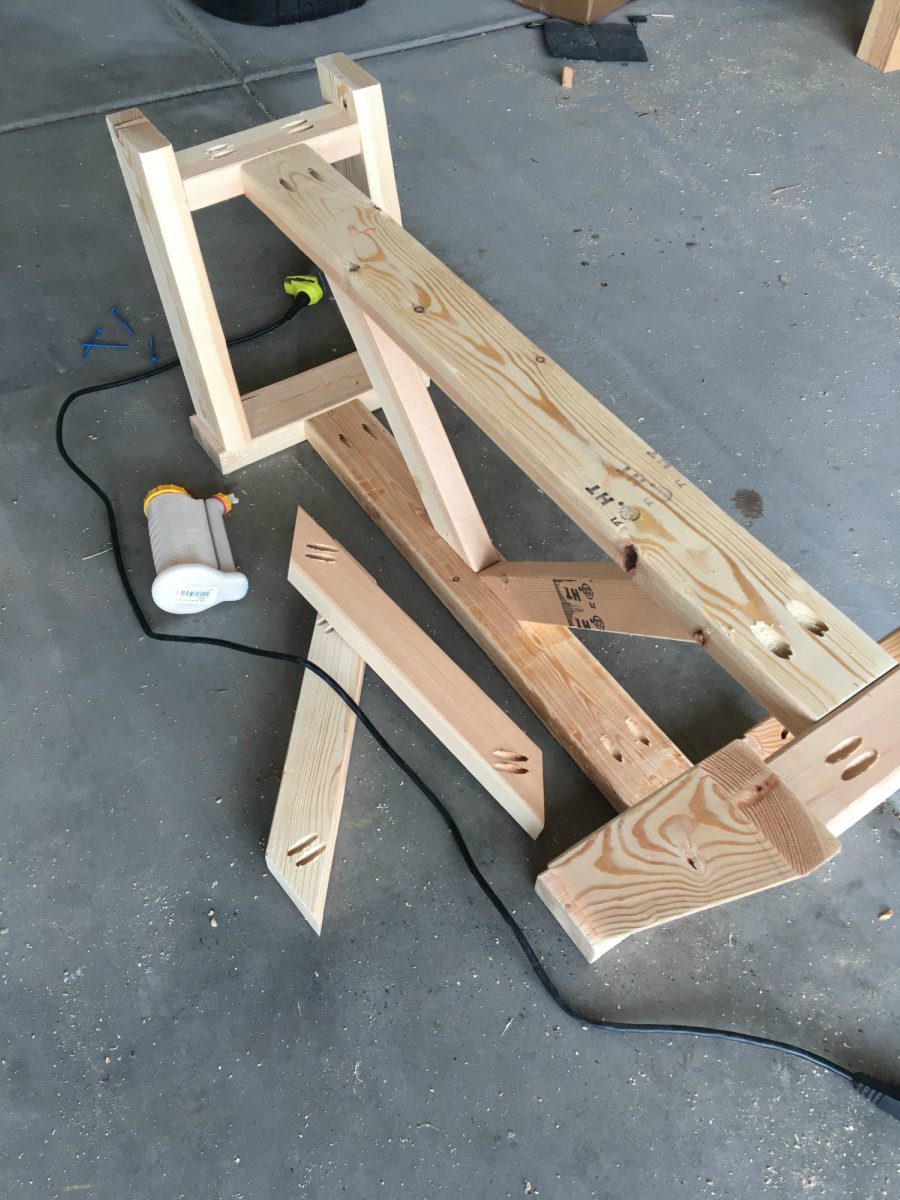 Step 7
Flip the bench over, measure to the center of your bottom support brace and attach your next two X pieces.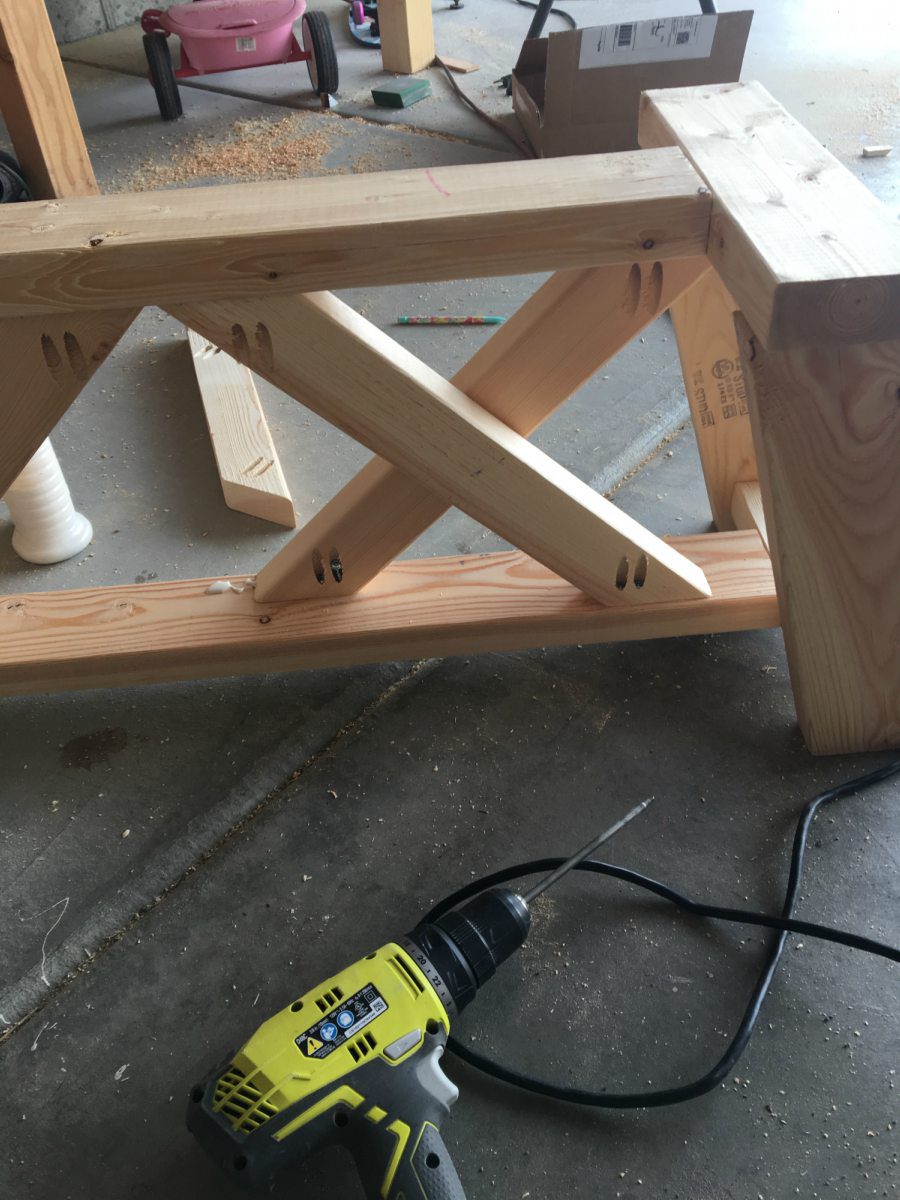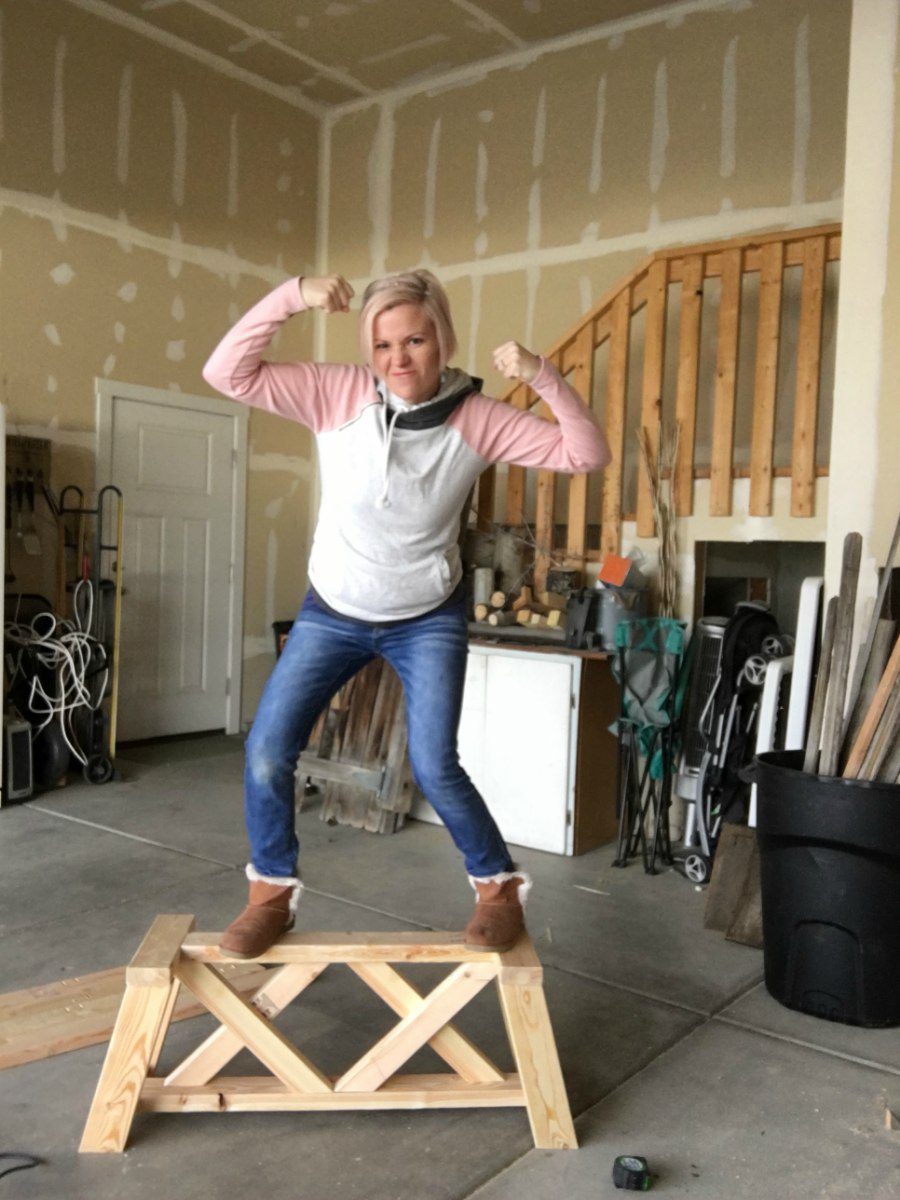 Strength test!! It definitely holds the weight of a small grown woman.
Step 8
Assemble the top.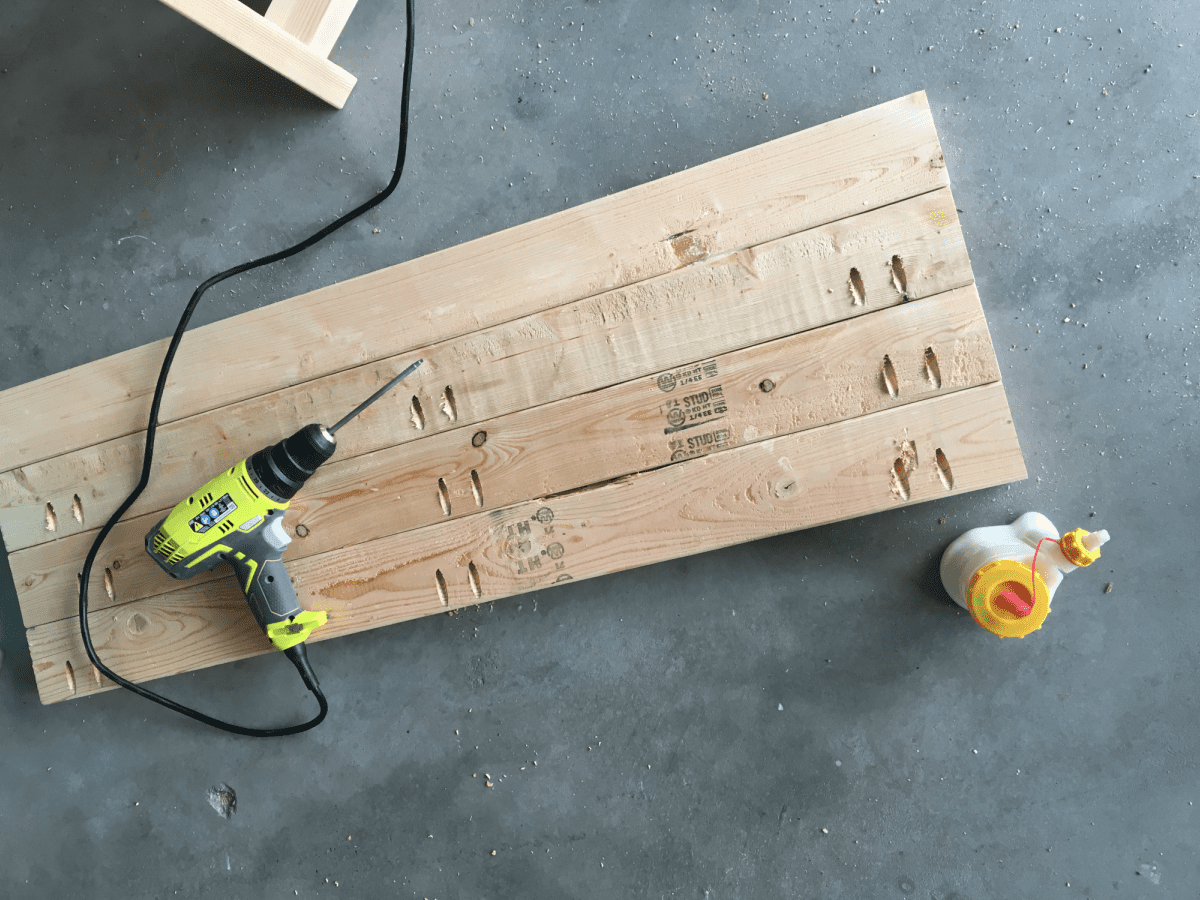 Step 9
Drill pilot holes in the top of the top support brace.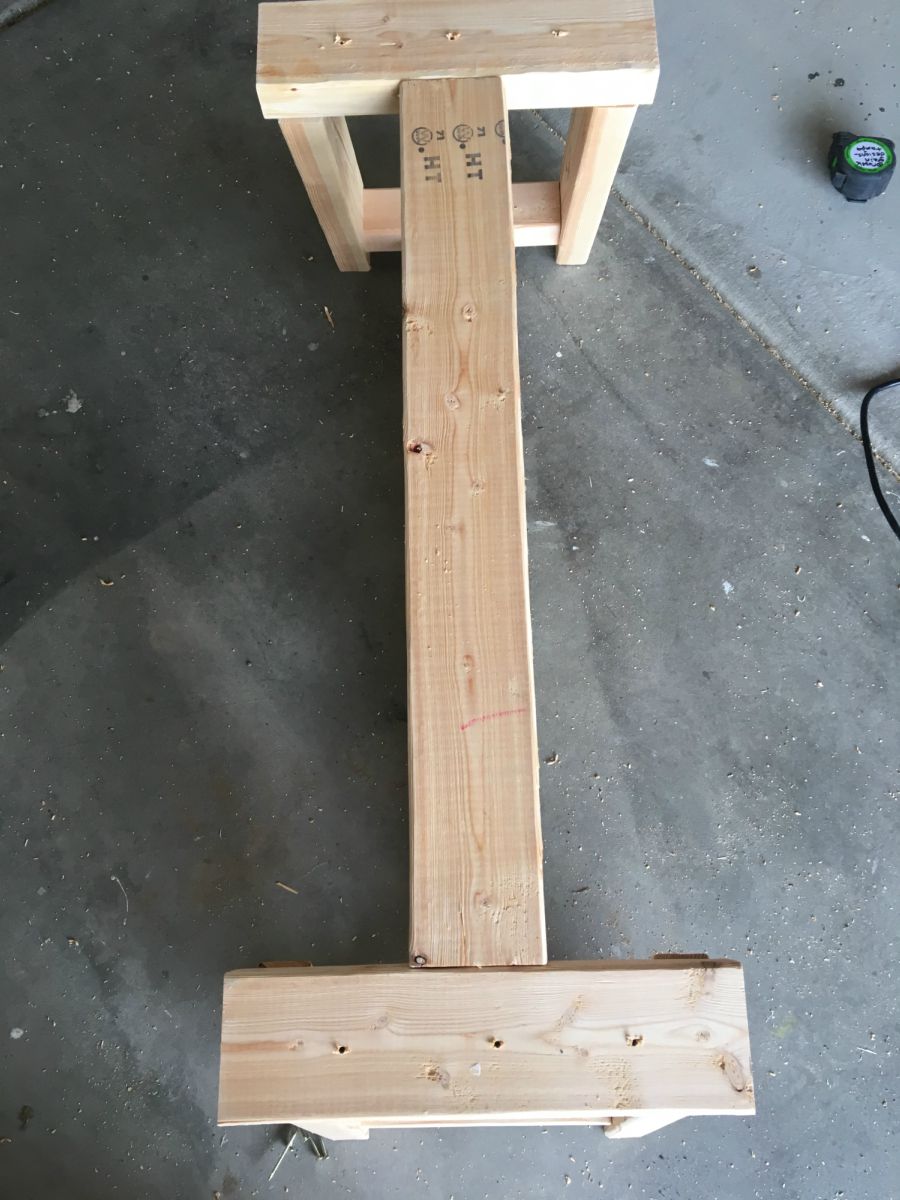 Center the top on the bench and drill screws up into the top from underneath.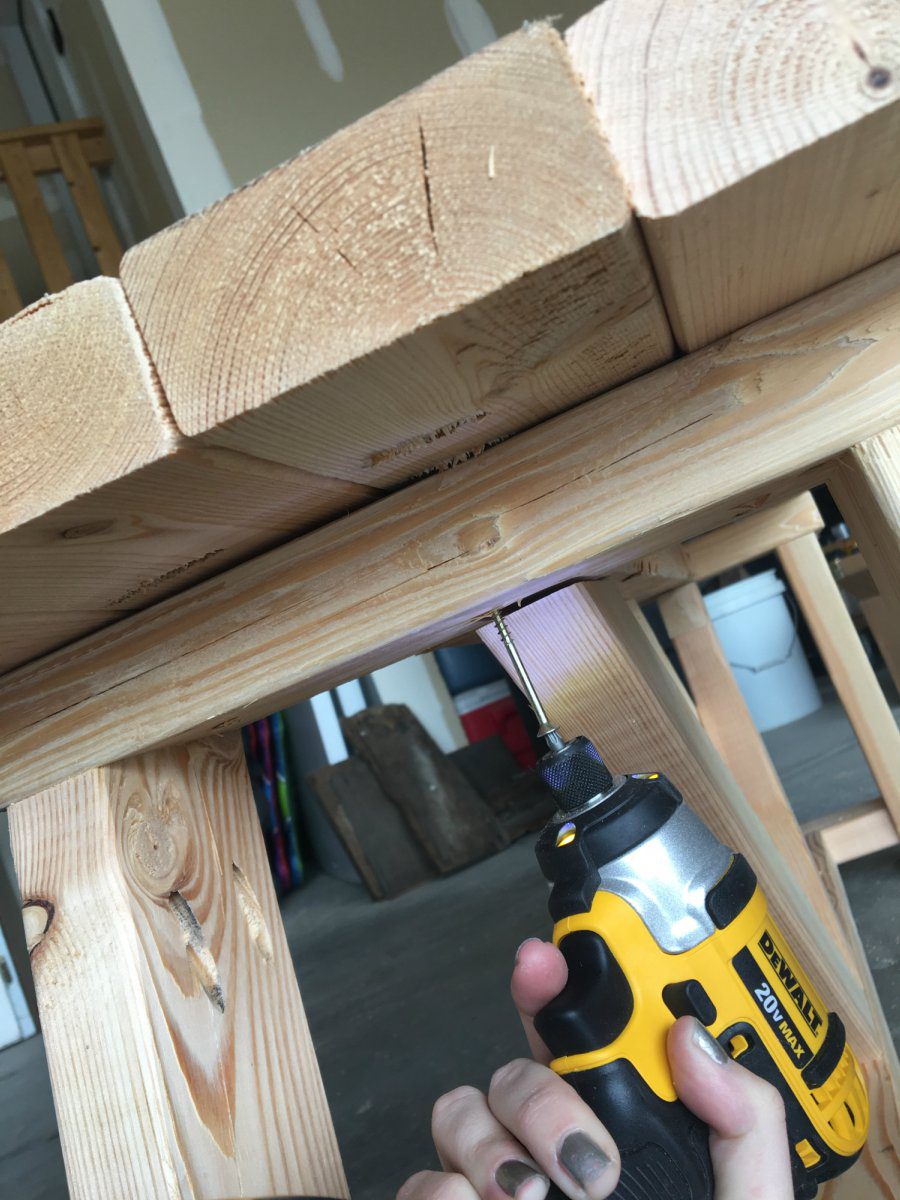 That's it!! Super quick, super easy afternoon build.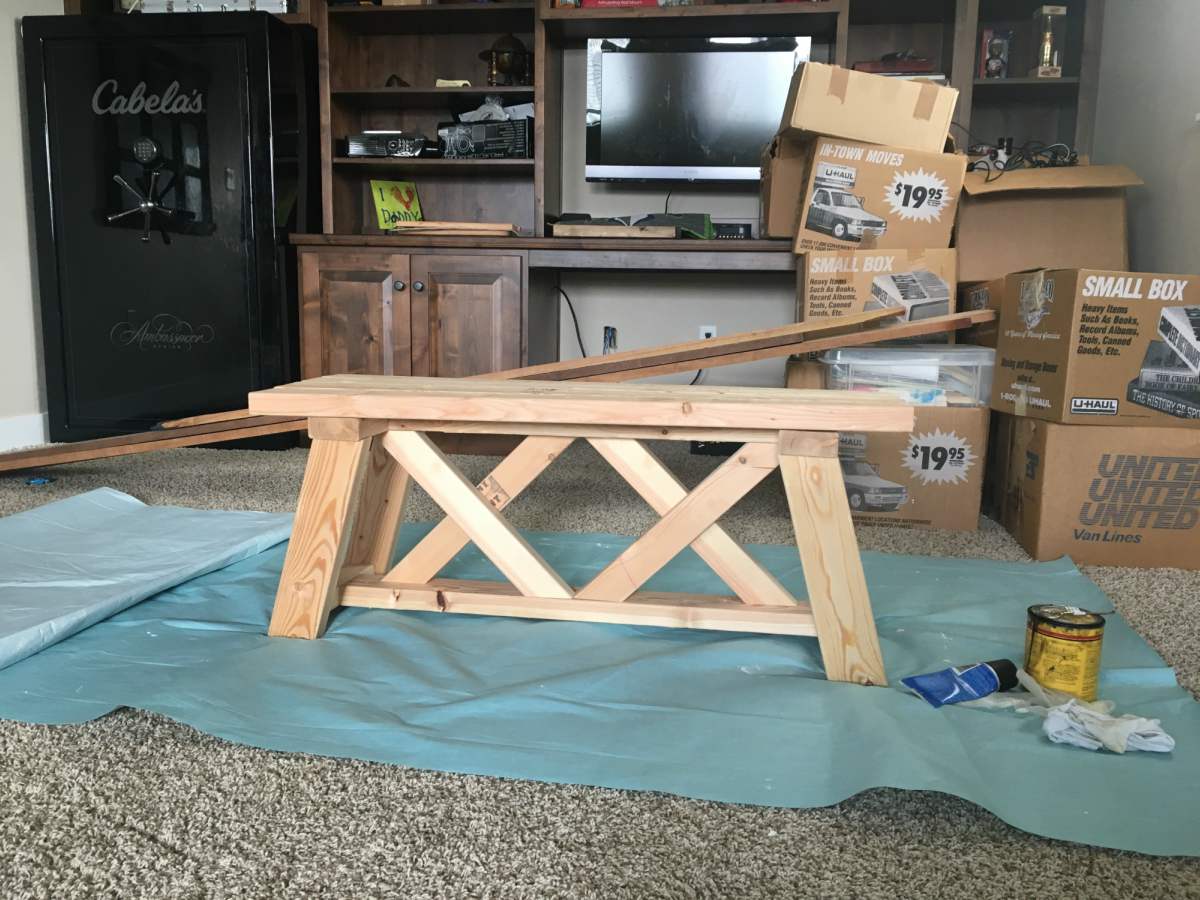 Add a finish however you like. I stained the entire thing with Minwax Dark Walnut
and then did two coats of white, and used my DeWalt orbit sander to sand away the edges for a distressed look.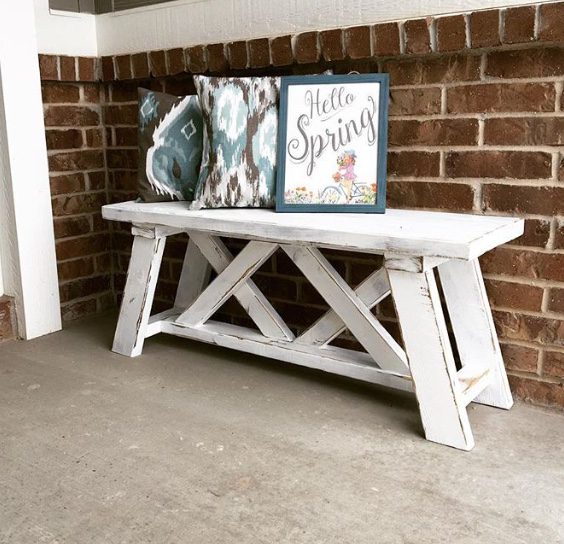 It's the perfect fit for my front porch!
Thanks for following along and I want to give a special thank you
to Amy at Her Tool Belt for letting me share my process of her DIY Outdoor Bench with you guys today!
Make sure you head over to her blog and check out some of her other amazing builds!
And don't forget to post your pictures, PIN this project, and tell your friends!
XO,
Britt