These DIY dog bowl stands have been pretty popular on Pinterest this year as planter stands.
But my friend came to me with a slightly different idea.
She wanted these stands to boost up her dogs' bowls!
I loved that idea! And the excuse to hang out with her AND do a project!
Win-Win!
These DIY dog bowl stands are a quick and easy nap-time project that can be completed in one afternoon!
Don't forget to stay updated by following Overalls & Power Saws on Instagram and Pinterest!
DIY Dog Bowl Stand
You can make these as wide or tall as you need them to be.
I made them for a large dog and a medium size dog.
*The plans are for two stands.
You can cut the amount of lumber in half if you are only making one.
Materials:
1x3x6 – 2
1x3x4 – 1
Pocket hole screws
wood glue
Ridgid Palm Impact Driver – Ok, you don't HAVE to have this one. But, let's be honest, it's going to make those tight angles with the Kreg screws a LOT easier 😉
Cut List:
1x3x16 1/2″ – 4
1x3x13 1/2″ – 4
1x3x9 – 2
1x3x2 3/4″ – 4

*Arrows represent Kreg holes and "S" is for Scrap!
Step 1
Cut and Kreg your pieces!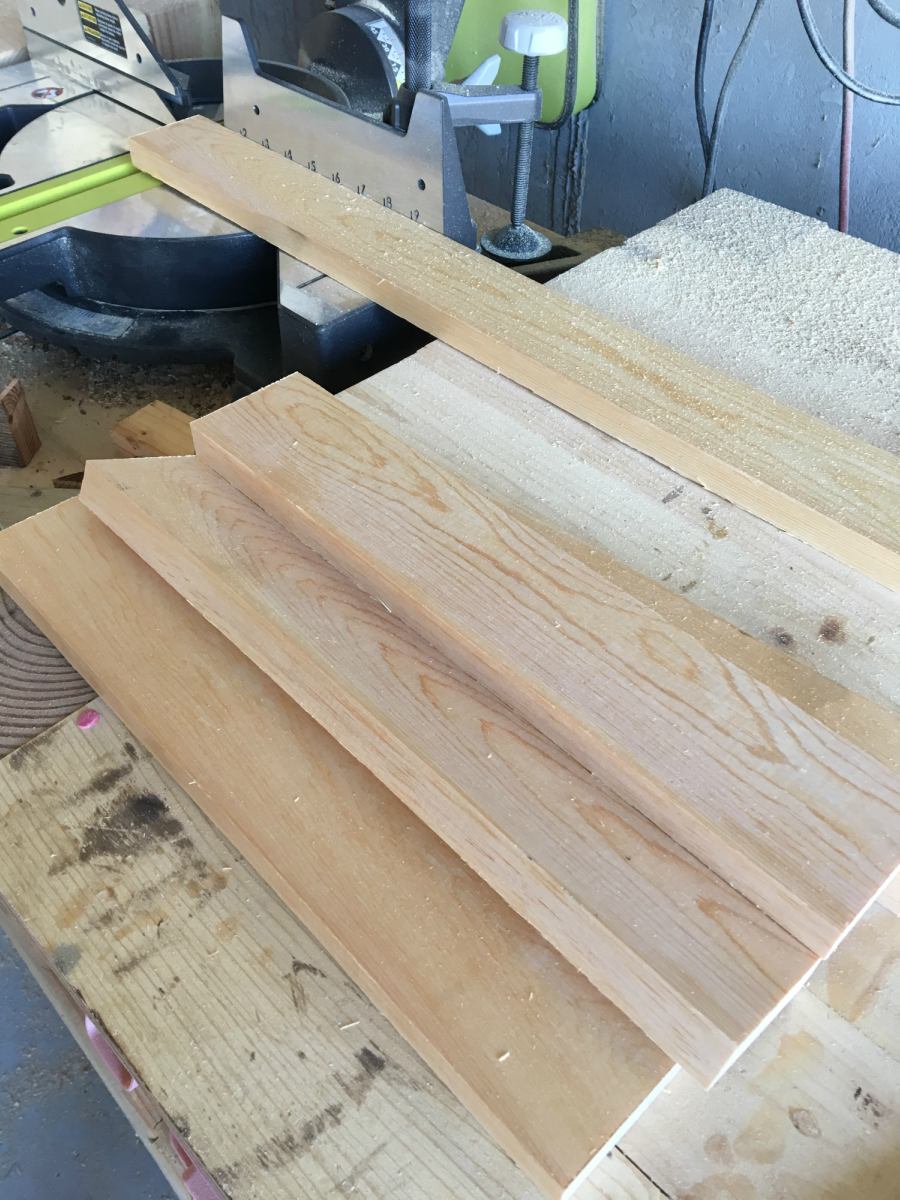 Step 2
Find the center of your 9″ pieces and attach your 2 1/2″ pieces in the center of your 9″ pieces to form a plus (+) sign.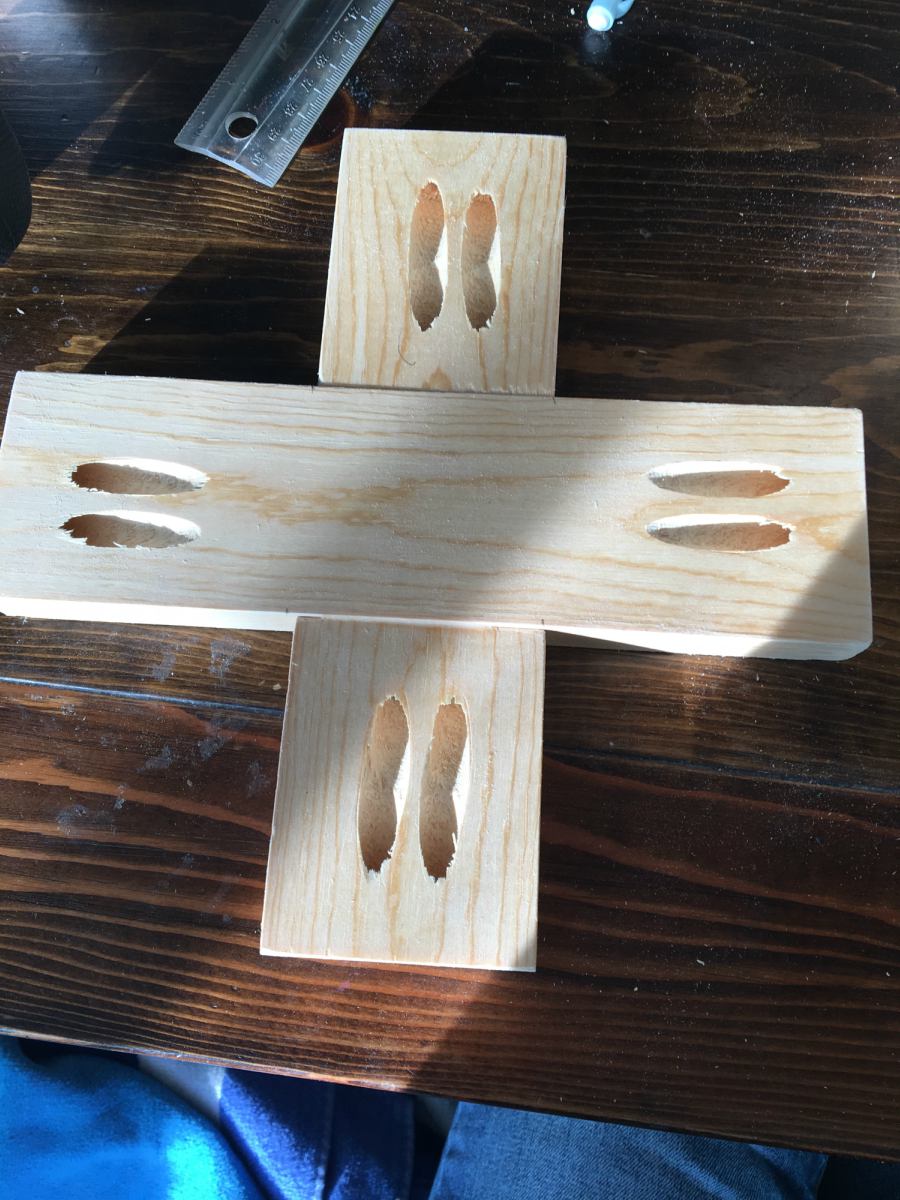 Step 3
Measure 2 1/2″ down on your 16 1/2″ pieces and attach all four of them to the edges of your plus sign.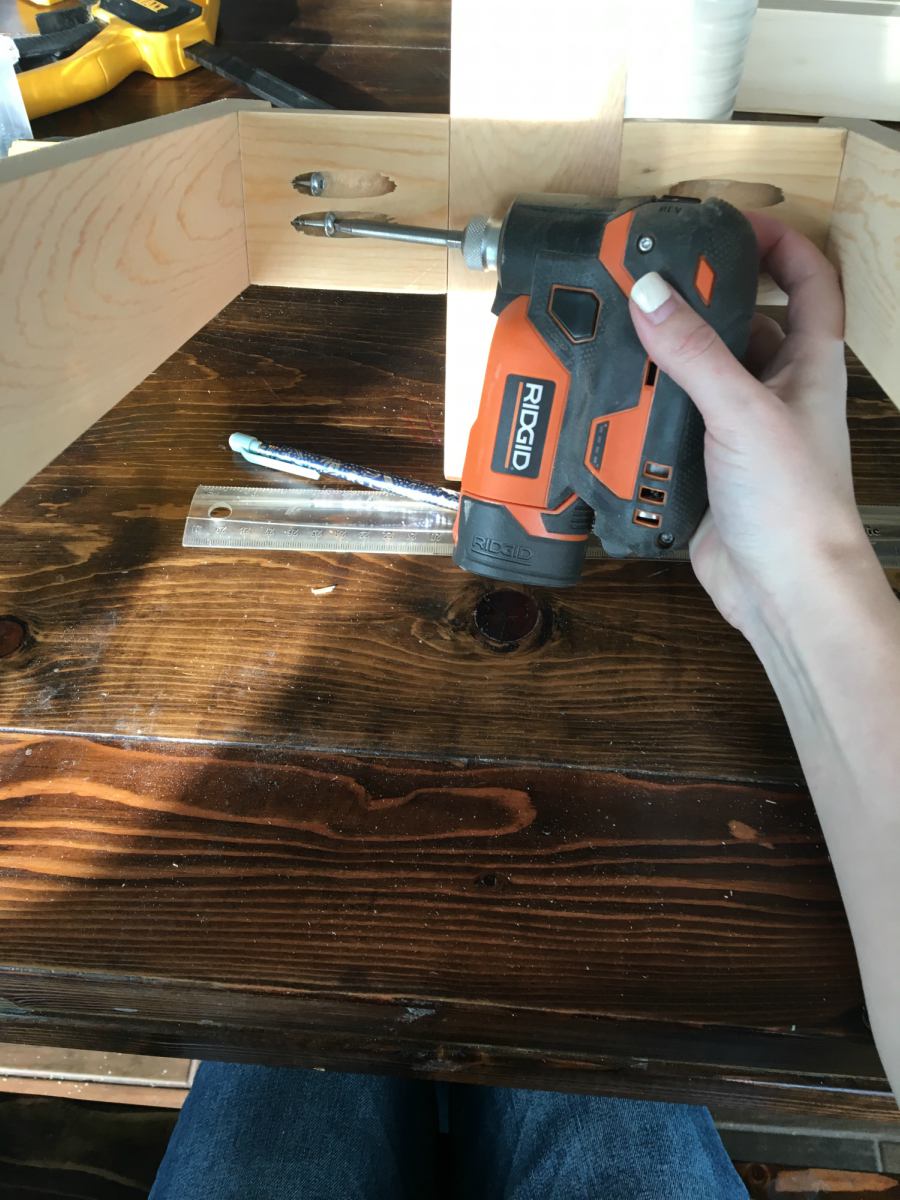 This is the part where the Ridgid palm router comes in super handy!
This space is a little tight so it's nice to have a tiny drill like this one, or a right angle drill.
Step 4
Repeat step 3 for your 13 1/2″ pieces.
And that's IT!
It's probably the easiest project I have listed.
It maybe took me an hour start to finish, including staining!!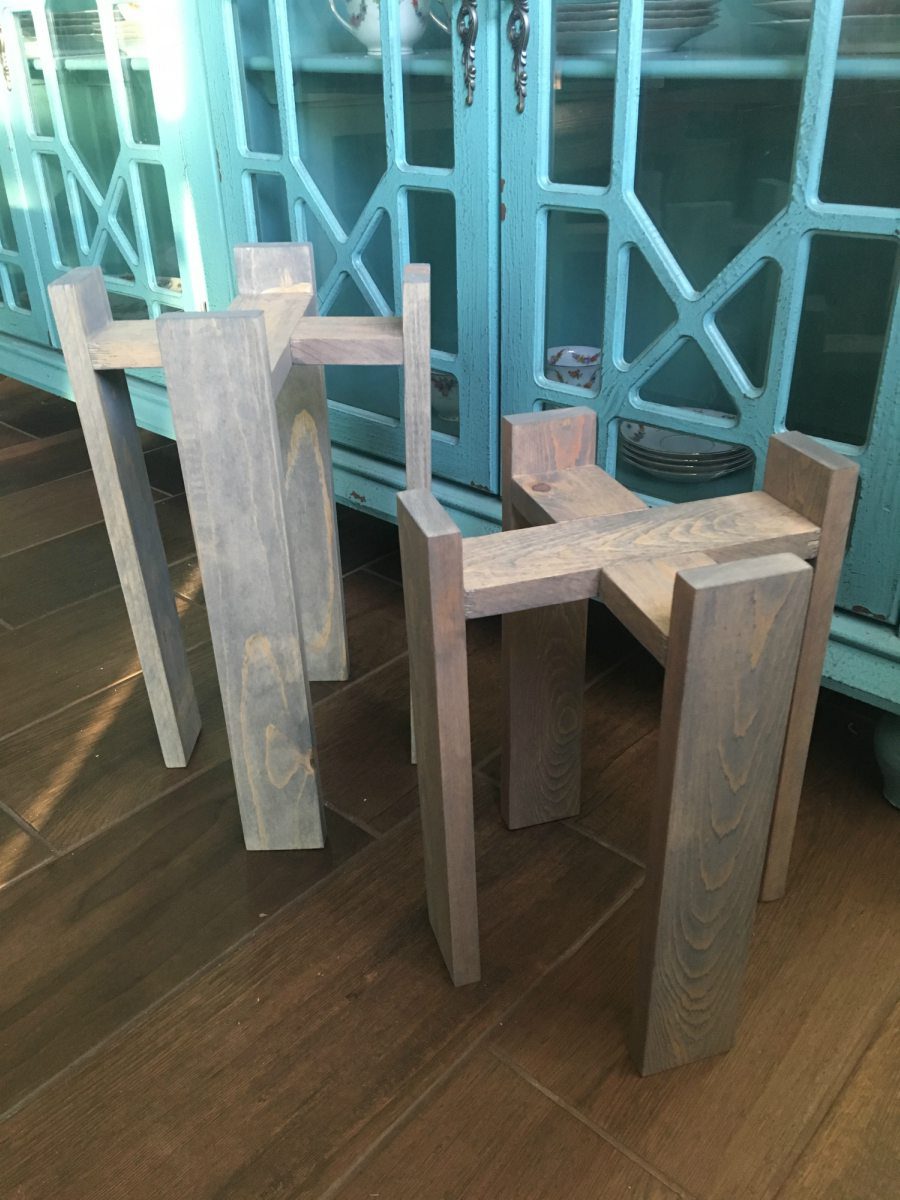 Works great for dog bowls OR planter stands OR whatever else you want it to!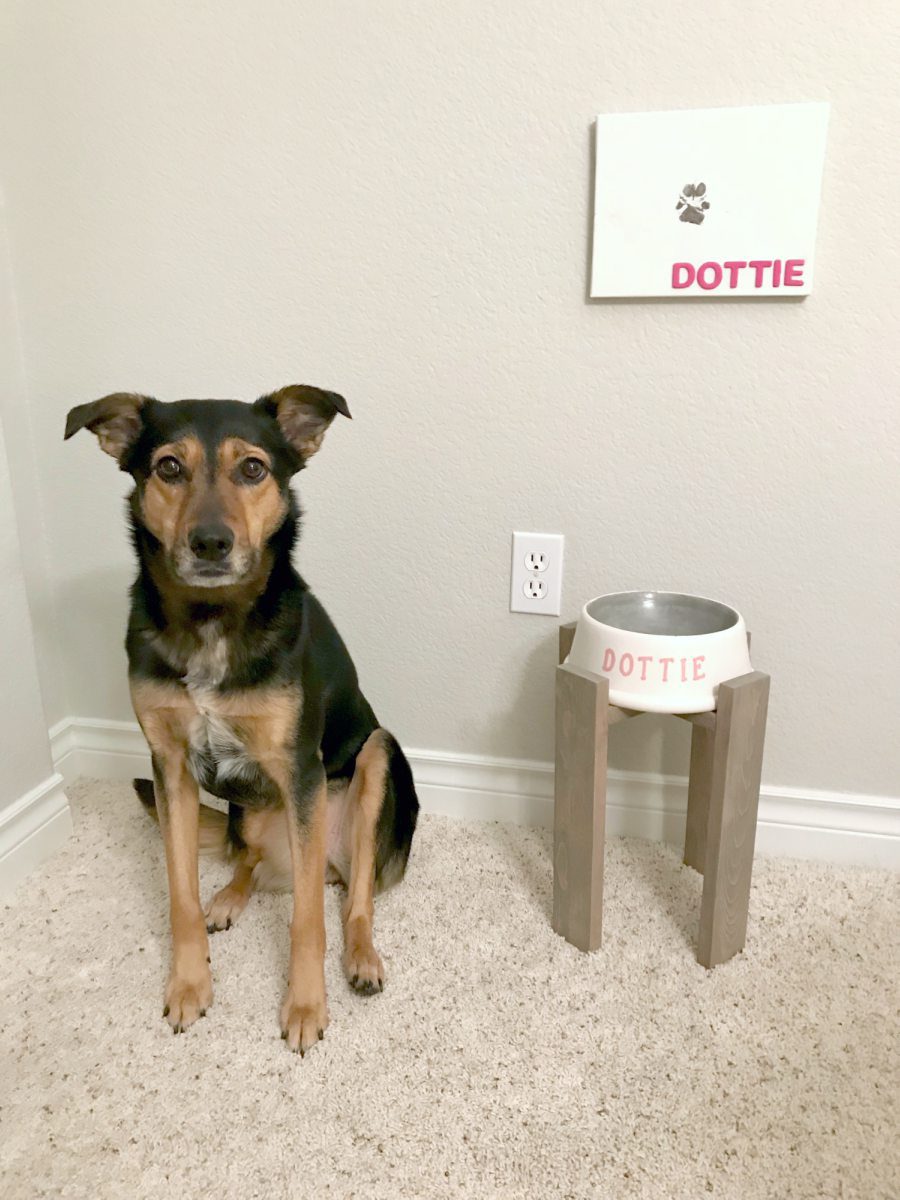 Oh, and this is Dottie. My model (and my friend's dog). How cute is she?!?
Annnnndddd now she doesn't have to lean as far to reach her food!
Perfect.
As always, thanks for following along! Don't forget to post your pics, PIN this project, and tell your friends!
XO,
Britt